Church teaching on renewal
Charisms of the Holy Spirit
Renewal in the Holy Spirit
RENEWAL IN THE HOLY SPIRIT
2017 marked the 50th anniversary of the Catholic Charismatic Renewal, an important movement in the Catholic Church which has refreshed the spiritual life of an estimated 160 million Catholics worldwide.
There were great celebrations in Rome with Pope Francis and over 50,000 Catholics of all ages from 127 countries, plus 819 clergy and many guests from other Christian churches.Jubilee website.
Some people still regard it with some suspicion, yet Charismatic Renewal is officially recognised under Canon law, and accepted by the Church Authorities as a valid work of the Holy Spirit and a source of great blessing for individuals and the Church as a whole.
​​Follow this link for an article on the history of Charismatic Renewal and an explanation of what the Pope calls "a particular gift of the Holy Spirit to the Church." Also, see other quotes from Popes and Church teachings at the bottom of this page.
For opportunities to find out more, come to the Wednesday evening Prayer Group. More details here.
WHY JESUS? Young people -
watch the video here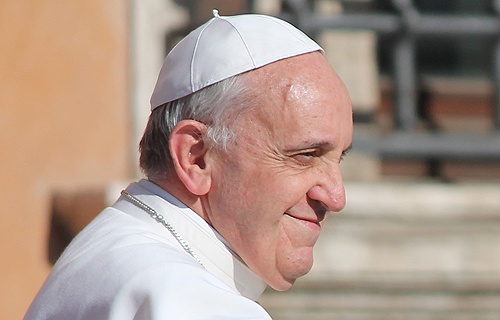 Is the Pope a Charismatic?
Read a fascinating article from Premier Christianity HERE
Come, Holy Spirit!
Fill the hearts of your faithful.
Kindle in them the fire of your love...
...and renew the face of the earth!